🍽 Mostly stretched the meals for 4 to our family of 5. First up Tuscan Trattoria Chicken and Kale Spaghetti. We switched spaghetti for penne out of kid preference.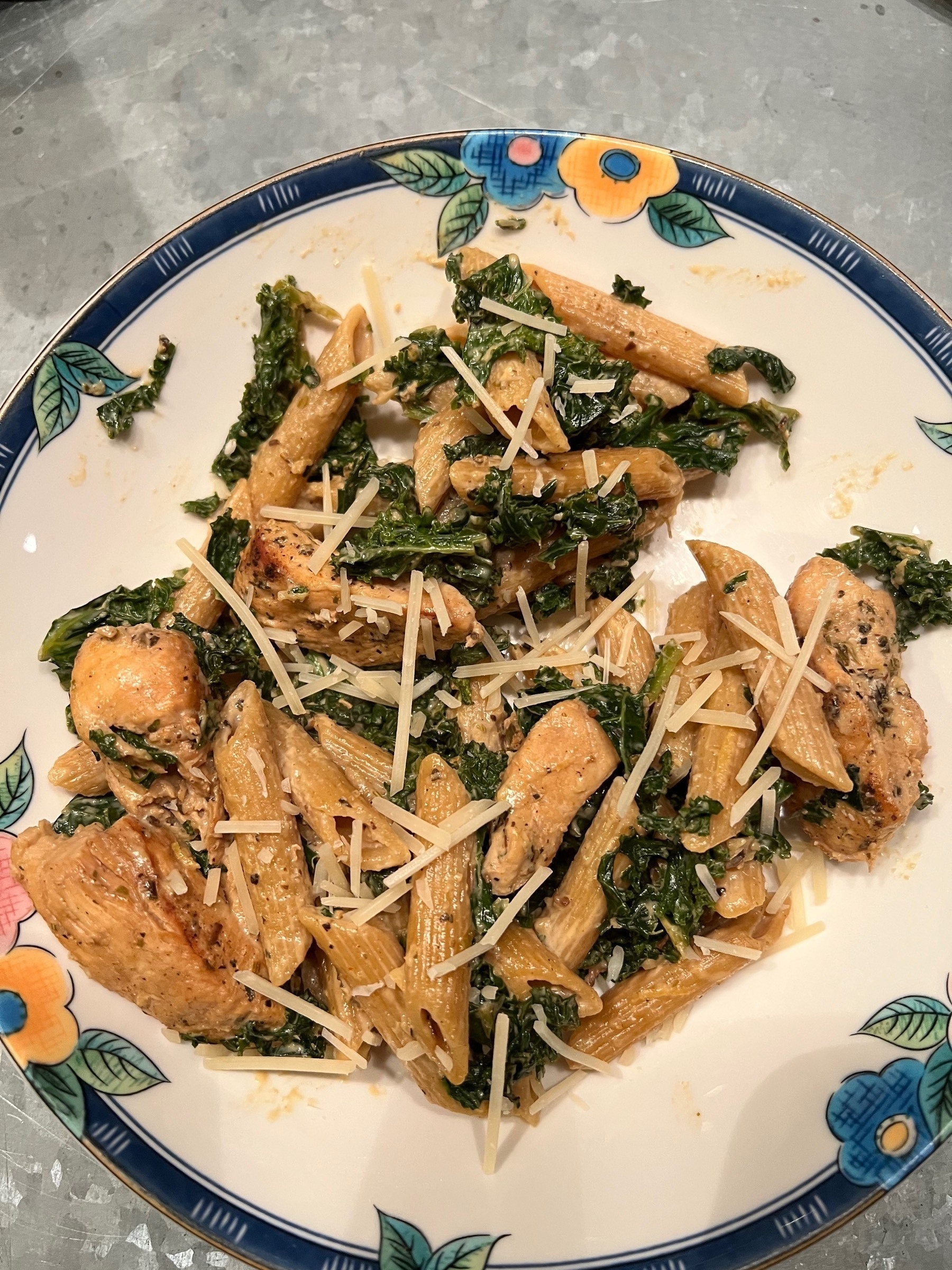 Melty Monterey Jack Burgers. Added broccoli. Kids unsurprisingly didn't like the onion jam but that left more for me! The garlic mayo is incredibly simple and delicious.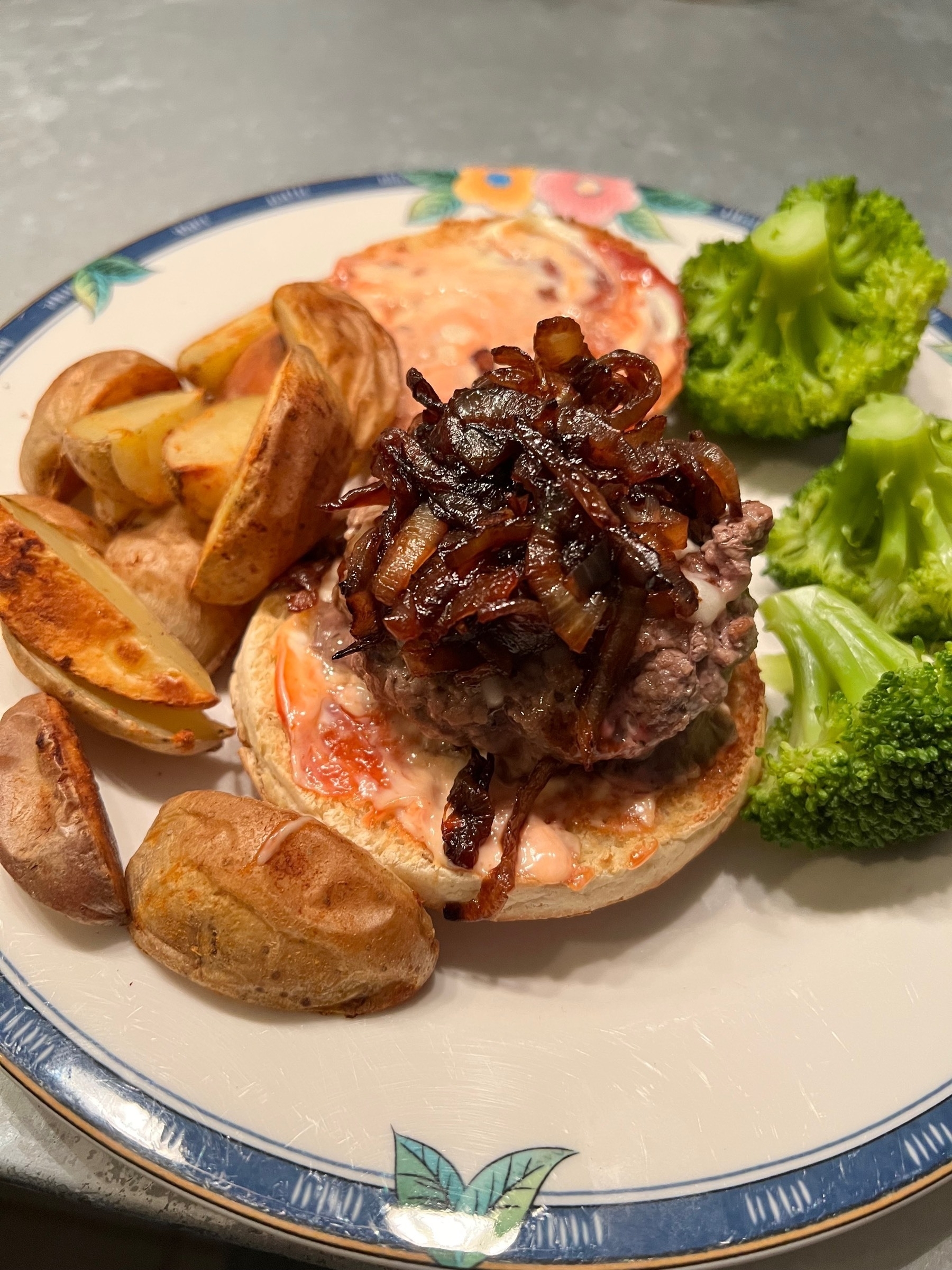 One-pan mushroom gnocchi. Kids did not like but this was the one meal that wouldn't have stretched to 5 anyway.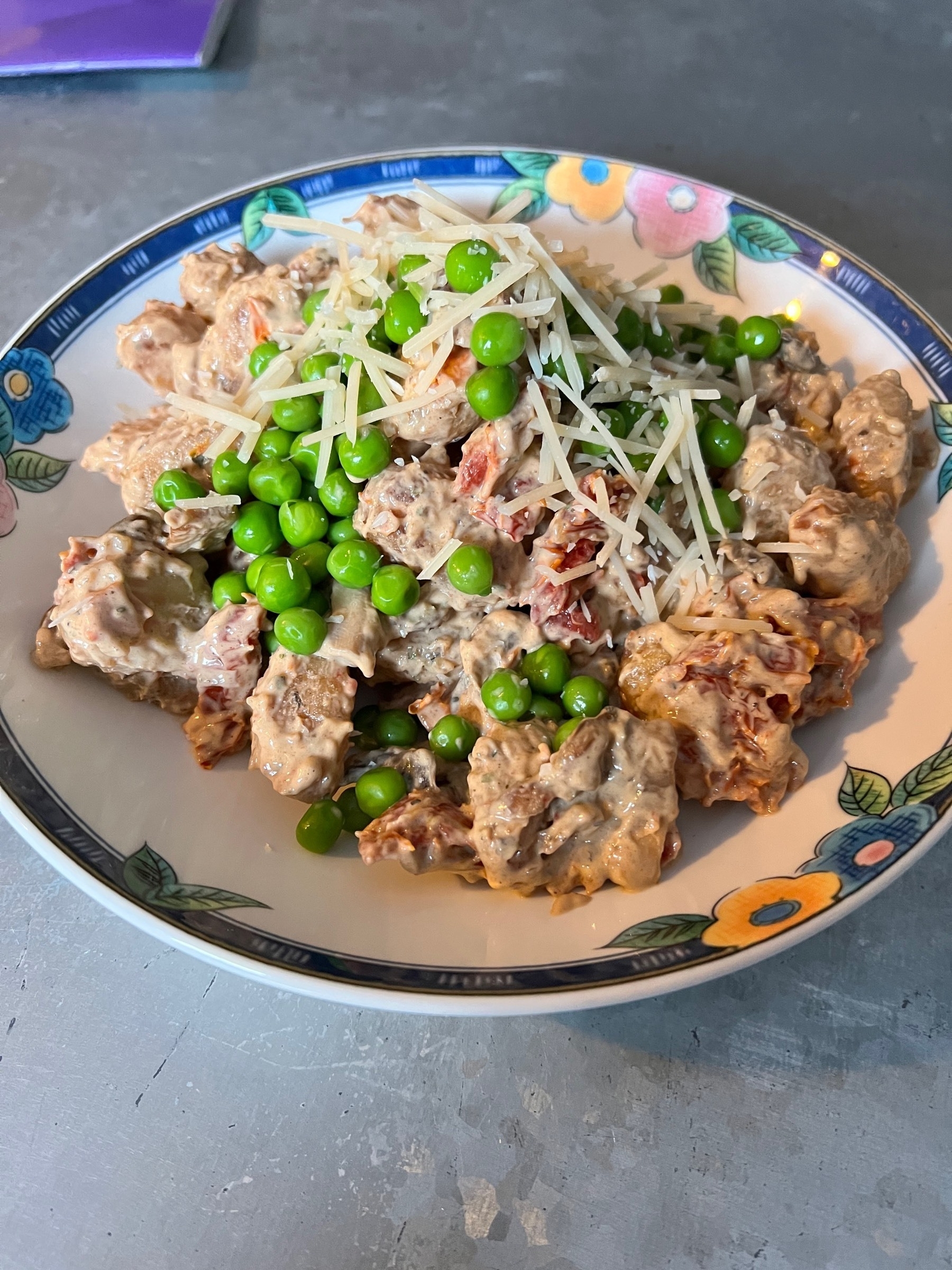 Meatloaves with creamy thyme sauce. Again the sauce was a miss with the kids but they inhaled everything else. The recipe was a tease with pictures of roasted brussel sprouts vs the green beans that came with the meat but otherwise awesome. I've never had an "individual" meatloaf before :)